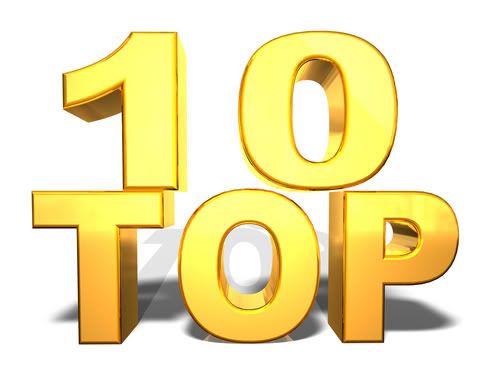 VertFire's Top 10 Flash games of 2007
So everyone else did it so now it's my turn!

10. Papa's Pizzeria


Some people hated this game because of its tedious badges. If you don't think about earning the badges and take the game for what it's worth you will have a very enjoyable experience.


9. Daymare Town


Point and Click games can be many things, fun, simple, easy. This game is not easy, it has a very cartoony art style that I like very much, and did I mention it's difficult? The hardest point and click game I've played yet, If you like challenges this is the game for you.


8. Feudalism


Conquer a whole continent? Sounds fun! Feudalism starts off at a nice difficulty and you have to manage your items, units, equipment, and money. If this difficulty level held up throughout the game it would be higher on my list.


7. Seven Deadly Sins


A very funny point and click game where you must commit the 7 deadly sins. Its not that hard, but it does make you think enough about what to do next. I enjoyed this game and I feel that it isn't as popular as it should be.


6. Fold


Another original game, well kinda fold is the sequel to manifold by the same developer. Now the game play in this game is unique, It can be frustrating at times, but it will always be fun. Enjoy defying gravity while you can.


5. Monsters' Den


It's a highly addictive, never ending rpg, what more do you want? With all the equipment, skills, levels, and dungeons to explore this game will keep you addicted. It's not that difficult, but if your careless and don't have a strategy it will be your downfall.


4. Super Smash Flash


Super Smash Flash is a dream version of Super Smash Bros. With so many characters you'll be playing just to see who's next on the roster. Then once everybody's unlocked there are endless possibilities for the match ups you can do.


3. Indestruct2Tank


You are driving a indestructible Tank and must destroy everything in your path, Bring it on! You will take on planes, helicopters, heavy armored basses and much more. Its fun to watch your little tank bounce up and take out 6 planes. Just don't run out of fuel…


2. Portal: The Flash Version


A game based on a game, I really like the concept, its fun and difficult. The love the portal gun the possibilities with it are endless. You will be doing many different puzzle like tasks in portal. I only wish that the cake wasn't a lie.


1. Super Crazy Guitar Maniac Deluxe 2


This games isn't great, or awesome, or even good… it's Super Crazy! This game gets very difficult with the harder songs but it's not so difficult that you stop playing it. You will keep coming back to try to perfect all the songs, and get all the guitars. People complain that's it's hard, and it is but they don't call it an impossible badge for nothing. Great Game that's all I can say, I was trying to perfect all the songs before it even had badges. Well my one and only complaint is that it could have more songs.

Well that's my top 10 but I feel that I missed some. So here are some Honorable Mentions.
Honorable Mentions

Factory Balls, Raft Wars, Oroboros, Dolphin Olympics 2, mad: Mutually Assured Destruction, Tactics 100 live 1.5, and N3ton.

All of these games were considered for spots on my list but didn't make it.

Now I would like to take this time to say Merry Christmas, a Happy New Year, and Bring on 2008!